CULTURE POP, TENDANCES ET SONS DU MONDE
PAR CHRISTOPHE JUAN
PHOTOS Z@IUS
Pour sa seconde partie, le NJF continue à dérouler sa programmation aux accents anglais avec Kokoroko qui attaque fort sur un air de Fela. Sa section de cuivres féminine en avant-poste, le combo londonien balance entre afrobeat et jazz et secoue d'entrée la scène Verdure. Mais le très attendu Ezra Collective déboule sur l'autre scène et électrise une majeure partie du public. Joe-Armon Jones est de retour aux claviers mais c'est la fusion et l'énergie qui se dégagent de ces cinq musiciens qui est saisissante. Pensée positive et passion musicale enrobent un set qui oscille entre l'Amérique du Sud et l'Afrique. Le final sur « Juan Pablo The Philosopher » confirme la puissance du groupe et fait flotter l'aura du Black President. Masego quant à lui à l'air tout petit sur Masséna. Le passage de YouTube à la scène, n'est pas si facile. La fin de soirée était programmée de longue date avec l'Orquesta Akokan. La formation musicale cubaine est toujours gage d'excellence, alors quand se présente un tel orchestre de treize musiciens, dont sept cuivres pour une leçon de mambo, le public se laisse porter. Pepito Gomez en maître de cérémonie et Michael Eckroth en pianiste/chef d'orchestre, El Farandulero Mayor dans le public pour la danse : le voyage à Cuba est immédiat, transpiration comprise.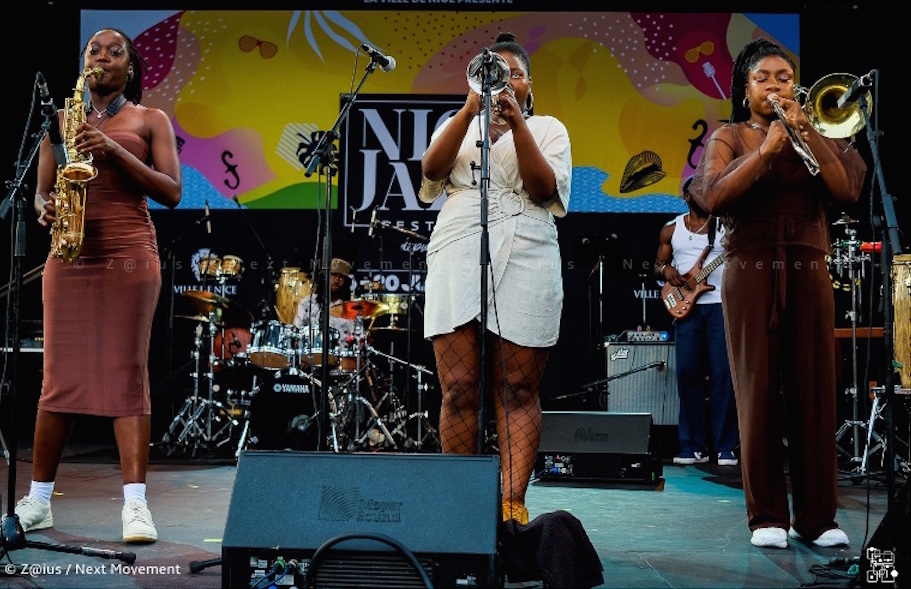 Le lendemain José James propose son « Tribute à Bill Withers », mais pas que. Chanteur magnifique qui navigue dans tous les registres, si sa discographie en devient inégale, ses performances sur scène sont toujours de grands moments. Costard et coupe afro, il descend rapidement chanter au cœur de la foule qui s'écarte respectueusement et profite de la proximité inhabituelle à Masséna. La veste tombe, et les titres aussi : reprises d'anciens morceaux de Taste Of Honey, Hendrix, Freestyle Fellowships. Le mercure n'aura pas le temps de descendre avec le retour d'Hocus Pocus. Difficile de trouver une quelconque faute de goût dans leur carrière. Musicalité, esprit, humilité et respect : ces gars-là maitrisent parfaitement les codes du hip hop, accompagnés d'une section de cuivre. Les battles avec 20Syl se font entre musiciens et sur scène. Malgré une absence de 6 ans, parenthèse C2C et repos compris, la qualité n'a pas faibli d'un pouce et la présence de Mr. J. Medeiros des Procussions ajoute une cerise sur ce gâteau. La fin appréciable sur la scène Verdure survient en compagnie de Jean-Luc Ponty qui se remémore ses « Mystical Adventures » avec son complice Guy Nsangué Akwa à la basse et Jean-Marie Ecay à la guitare.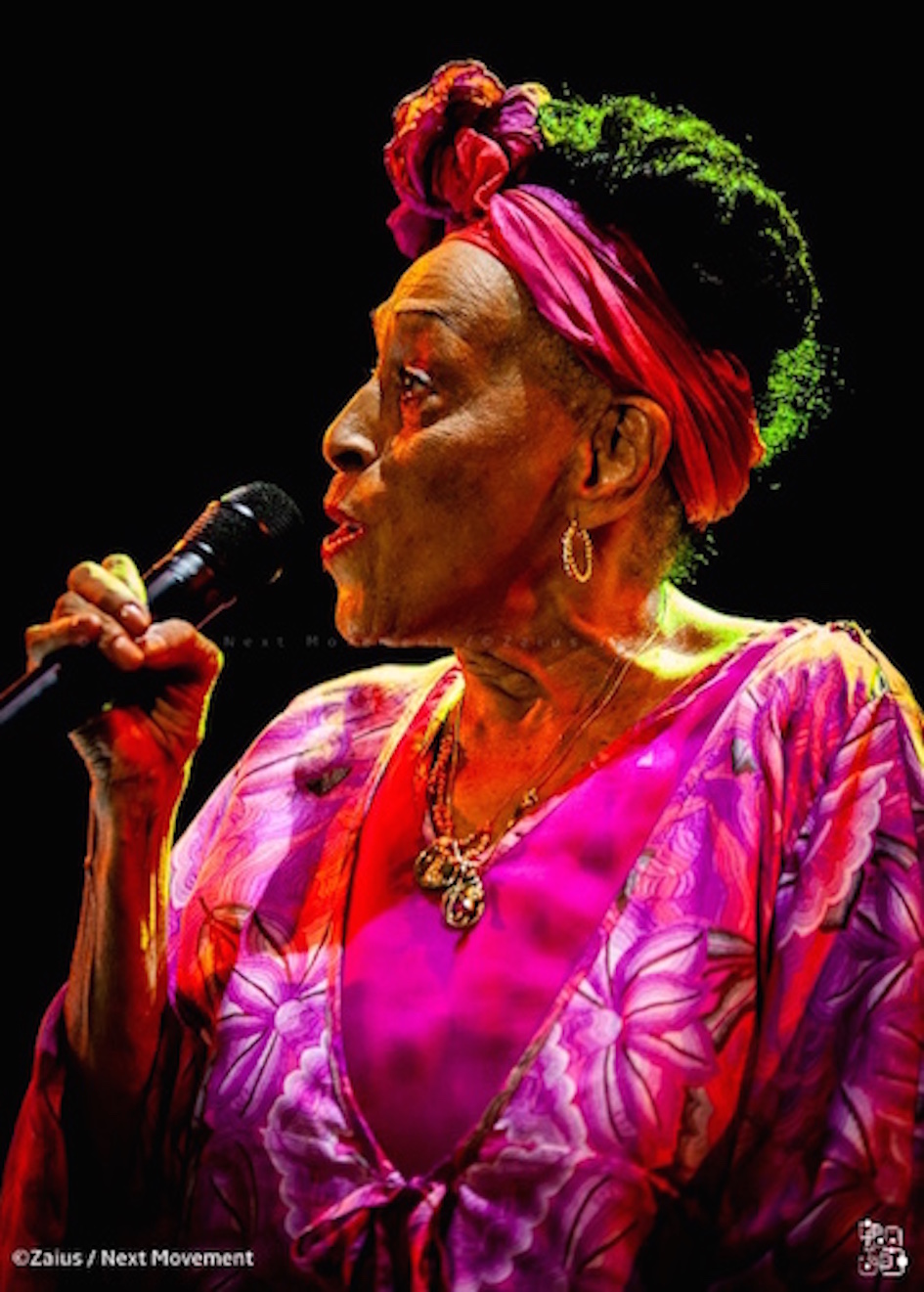 Pour la dernière soirée, ce sont les congolais de Jupiter & Okwess qui se chargent de chauffer la scène Masséna. Leur énergie saisit d'entrée. Guitares saturées et cris que n'auraient pas reniés un Mick Jones, l'Afrique est à la source de tout. Cuba est encore à la fête au Verdure. La plus belle et la plus sexy, dixit Roberto Fonseca, Omara Portuando enserre le public de tout son amour. L'infatigable nonagénaire ne veut pas se reposer, comme lui suggère le pianiste cubain. Elle lance des « Cuba ! » repris en cœur par le public avant de se résoudre à la pause. L'occasion pour Fonseca de faire parler tout son talent de pianiste. A son retour, la divine se plaît sur scène et trouve le moyen de boucler le final en envoyant Big Flo (côté Masséna) au lit. Un dernier « Besame Mucho » chanté en cœur pour embrasser encore un peu plus cette grande dame et l'édition 2019 du NJF ferme ses portes. Une édition riche musicalement et le sentiment que la répartition des rôles entre Masséna (culture pop) et Verdure (jazz, nouvelles tendances et musiques du monde) se marque chaque année un peu plus, dans un équilibre subtil et sans doute indispensable au destin d'une manifestation de cette envergure.