ARTISTES EN RESISTANCE
PAR  ROMAIN GROSMAN
Le mouvement pour les Droits Civiques, l'émergence du Black Power, du Black Feminism : autant de combats soutenus par les artistes afro-américains – peintres, photographes, sculpteurs, musiciens -, entre 1963 et 1983. Ce dont témoigne une magnifique exposition visible à Brooklyn jusque début février.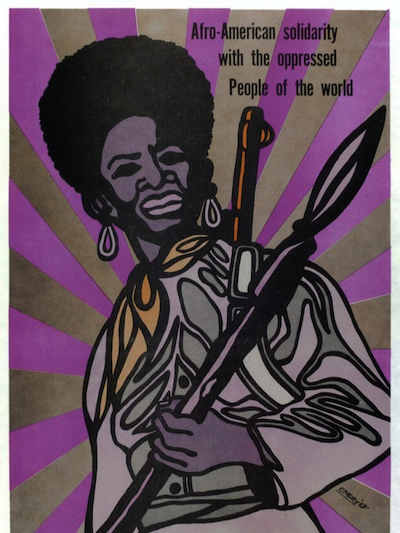 Qu'ils documentent ou transcendent la réalité de ces années de violences et de ségrégation, ou qu'ils incarnent et magnifient la culture de leur communauté dans une époque cruciale – qui s'ouvrirait en 1963 avec la grande marche de Washington, pour se prolonger dans les discours de Dr. Martin Luther King, de Malcolm X et les actions des Black Panthers -, les quelques 150 œuvres rassemblées dans cette exposition embrassent tous les arts. Les collages de Romare Bearden, les photos de Roy DeCarava, les sculptures sur bois d'Elizabeth Catlett saisissent les souffrances, fiertés, espoirs des afro-américains au cœur de leur lutte émancipatrice. Ici l'art témoigne, quand le pouvoir et les médias taisent. Ailleurs il diffuse une créativité puisée à la source des événements tragiques qui jalonnent ces années, mais aussi dans un mouvement mémoriel qui se ressource dans ses racines africaines.
Dans des collectifs – « Spiral » à New York, autour des peintres Romare Bearden, Reginald Gammon, et d'une douzaine d'artistes qui s'inspirent des grands rassemblements protestataires ; le « Black Arts Movement » à Harlem, conduit par Amiri Baraka et Larry Neal, qui s'affranchit des références occidentales dans le sillage des Black Panthers ; le « Kamoinge Workshop », où quinze photographes proposent une vision alternative de la société américaine ; ou encore AfriCOBRA à Chicago –, comme par le prisme de talents singuliers, ces représentations d' une (et par) autre Amérique, contribuent à donner corps et âme à toute une communauté.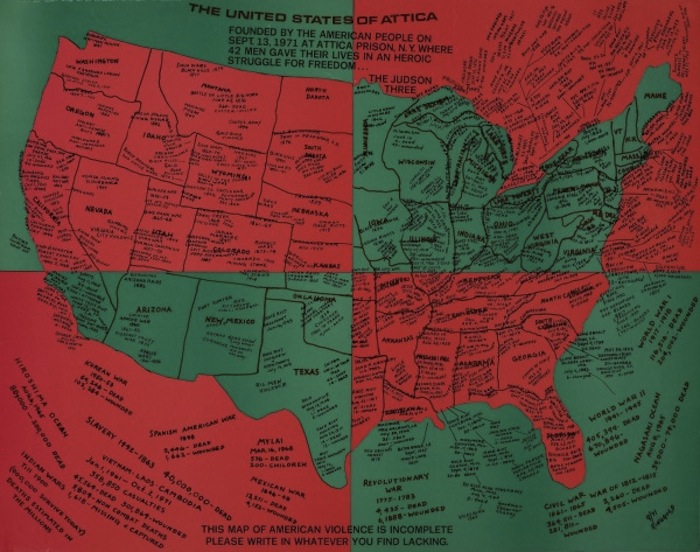 Un art militant, courageux, qui préfigure le street art, le tag et le graf, et que l'on retrouve dans les compositions des Gil Scott-Heron, Don Cherry, Horace Tapscott et Onenesss Of Juju (la compilation Soul Of A Nation), par le label Soul Jazz.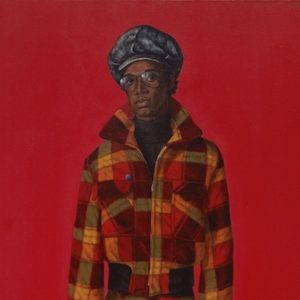 SOUL OF A NATION – ART IN THE AGE OF BLACK POWER
BROOKLYN, BROOKLYN MUSEUM
JUSQU'AU 3 FEVRIER 2019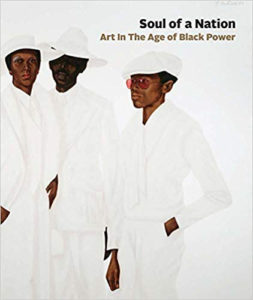 Soul Of A Nation, Art In The Age Of Black Power
Éditions Tate Publishing, 256 pages, 37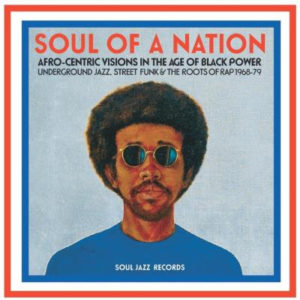 Soul Of A Nation – Afro-Centric Visions In The Age Of Black Power Underground Jazz, Street Funk & The Roots Of Rap 1968-1975 (Soul Jazz Records)